Hayward Flow Control
Monarch Group - Australia and Thailand are Authorised Distributors/Agents for Hayward Flow Control.


Hayward Flow Control, a division of Hayward Industries, Inc., and based in Clemmons, NC, USA, has been a leading manufacturer of industrial thermoplastic valves and process control products for more than 60 years. In fact, Hayward was one of the originators of the first thermoplastic ball valves. Since then, we have remained committed to producing the highest quality products while providing outstanding service that exceeds customer expectations. Hayward has earned an unsurpassed reputation for product design, manufacturing precision, quality assurance, experience and know-how, and a total commitment to customer satisfaction and support. We serve a multitude markets and industries throughout the Asia Pacific region with our products.



Founded in 1923 by Irving M. Hayward, Hayward Industries was a small company located in Brooklyn, NY, making specialty metal valves and industrial flow control products. When Mr. Hayward retired in 1964, our present management acquired the company and has remained family owned. With that, a new period of growth and diversification began, one that continues to this day. Management realized an opportunity existed for thermoplastic, rather than metal, swimming pool filters and accessories, and diversified into the swimming pool market. Rapid growth in the pool business resulted in the creation of Hayward Pool Products, Inc. At the same time, through a combination of acquisitions, modernization of the manufacturing facilities and product innovations, the industrial thermoplastic valve and strainer business grew as well—and became Hayward Flow Control.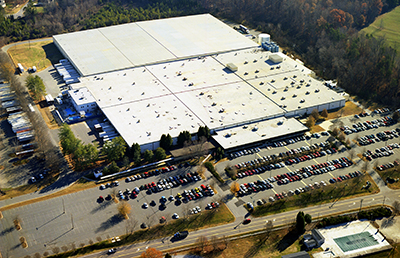 THERMOPLASTIC VALVES, ACTUATION AND CONTROLS
Hayward manufactures flow control products in thermoplastic materials including PVC, CPVC, PP, GFPP and PVDF. These materials are non-conductors and are immune to electrolytic and galvanic corrosion. Equally important, they contain nothing to leach out and contaminate sensitive fluids or delicate ecosystems. In addition, Hayward offers one of the industry's largest range of pneumatic and electric actuators and accessories, allowing you the ability to control your systems with one partner. Starting with simple actuated ball valves up to 24" butterfly valves with proportional control, Hayward continues to provide customers with an industry-leading choice of valve actuation packages to satisfy the most demanding application requirements.


HAYWARD'S STRAINERS AND FILTERS
Hayward's industry leading Basket and Y-Strainers are designed to protect pipeline system components from dirt and debris while allowing process media to flow freely. Simplex and duplex Basket Strainers are manufactured in PVC, CPVC, GFPP and clear Eastar, and are available with thermoplastic, stainless steel or specialty alloy baskets in a variety of perfs and meshs. Y-Strainers are offered in PVC, clear PVC or CPVC materials with FPM or EPDM o-ring seals and a range of perforated thermoplastic or metal screens.

Unlike traditional metal and plastic filters, Hayward's patent pending GFPP FLV Series Bag Filter features a one-piece injection molded thermoplastic glass filled polypropylene body with true union end connections, ergonomic cover design with liquid displacing dome, vent valve and drain plug. Available in simplex through quadplex assembly, the FLV Series can also accommodate a single 7" cartridge or up to five 2-1/2" cartridges.


CORROSION RESISTANT THERMOPLASTIC PUMPS
To complete our product range of thermoplastic solutions, Hayward's pumps perform reliably in systems pumping water, corrosive liquids and ultra-pure fluids. Choose from centrifugal, vertical, horizontal end suction, immersible and magnetic drive pumps. Recently introduced are our A-Series Aquatic Pumps dedicated for the Aquariums and Aquaculture, the Z Series Solenoid Diaphragm Valve line.


PRODUCT DEVELOPMENT
Hayward Flow Control now offers a full range of innovative and corrosion resistant Instrumentation, ChemFeed and Metering solutions for your process and dosing system's needs. These new categories of product solutions from Hayward includes solenoid diaphragm pumps, flow meters, level sensors and thermoplastic pressure gauges, calibration columns, injection quills and more, to measure and regulate your system's performance in the harsh environments that our products serve.